Bonded at Birth: An Adoptee's Search for Her Roots
An adoption memoir
Take a journey with Gloria's memoir covering four decades. One state. Two Continents. Three Countries. Sixteen years of searching.
Bonded at Birth is an inspiring story of loss, survival, determination, and persistence.
Warning! A memoir that will keep you turning pages! You won't be able to put it down once you begin reading.

Don't forget to subscribe to my mailing list for updates and more.
Bonded at Birth is the memoir of an adoptee growing up under the umbrella of secrecy, determined and motivated to search for her birth mother despite lack of information, and the unexpected discovery makes upon a successful reunion . See some short excerpts below for a taste of what's to come:

Short Excerpts:
"Life continued as usual until one specific significant day I will never forget. It was a major turning point between a stable, normal childhood (even one with older parents), which I assumed mine was, to one laden with questions, confusion, and a sense of being different."
" Somewhere around the time I turned five I came up with the idea I could grow watermelons in Carmel. So months before leaving for the summer, I asked anyone who ate watermelon at our house to save the seeds for me. I washed them, dried them, and stored them in a jar that in the end came with me to Carmel."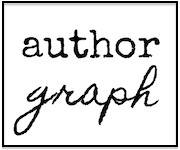 Testimonials, Blurbs, and Reviews
"As a woman who was adopted when I was three days old, I felt every twist and turn in your journey. It's your wonderful writing that brings the people on your pages alive for all readers, adopted or not. Great job!" — Carol Woien, writer
"It's very well written, emotional, very descriptive – I can see you as a child, and older."
— Robin Tidwell, St. Louis Teen Issues Examiner
"You have the resilience of Job, and what an extraordinary story you tell."
— Eugene Goodheart, Professor Emeritus of English
"Your narrative is told in a compelling way…very engrossing. Well written."
— Elisa Sananman

"…what a beautiful story it is…It was written from the viewpoint of an open and
understanding person which made it so enjoyable. Overall, it was interesting and engaging. The chapter endings definitely left me wanting to read the next chapter, and the emotions did come through. At the heart of this story is people – and how all of your paths crossed and created this beautiful tapestry." — Barbara Gini, BodyLogique

"Very well written memoir. I really enjoyed reading this book. Thanks for writing it!
I too love genealogy. I am so happy for you that you found your family." – Tracy
"A wonderful memoir by an authentic adoptee. Highly recommended." – Sherrie Eldridge
"You Will Love this Book. A compelling account of a woman's searching for her
   adoptive and birth roots and its interplay with her life and world events. I highly
recommend this heartfelt story, which is particularly resonant with me as it evokes
some of my earliest childhood memories of growing up in Brooklyn, NY in the late
1950s. Read and enjoy!" – Poppy Ed
"A wonderful account of searching, never giving up, and finally finding that answer that makes one whole. I liked this book. Inspirational and highly readable."—Judy Winn
"I have no doubt that it will help others. The story is very interesting and filled with a lot of intriguing information. The struggles you went through were both profound and inspiring."
– Amanda Siemen, editor
I loved this book; it was honest and didn't sugarcoat anything. It has inspired me to try the search, for my niece's benefit again, hopefully with better results." – Patti Weber
"You've distilled the elements of the story nicely. I like the way you weave the 'coincidences' with your birth mother. You have a vivid eye for detail-within-detail…You're sharing a highly personal part of your life in this book. It took courage to do what you did, and the results are profound." – Michele Graf

"Reading Bonded at Birth makes you feel as though you were right there with Gloria Oren through every step of her childhood and journey to find herself and the story of her adoption. The author tells the story in an emotional way that keeps you turning the pages to find out more about the people who weave in and out of her life story. This one is a must read for anyone who has been adopted, birth parents, or who loves someone who has been involved in the adoption process. Ms. Oren is a truly skilled storyteller." ~ Lori Soard, author of Dear Viking

"Bonded at Birth: An Adoptee's Search for Her Roots by Gloria Oren is a memoir of her adoption, from how she came to be adopted to her search for her birth mother, right through to the first meeting with her biological family…- joyfulantidotes Read more
 Paperback
E-book Edition